Important
This guide hasn't been updated since January 2017 and is based on an older version of Nipype. The code in this guide is not tested against newer Nipype versions and might not work anymore. For a newer, more up to date and better introduction to Nipype, please check out the the Nipype Tutorial.
Download and Install Nipype
All you need to know to download and install Nipype can be found on the official homepage under Download and Install. There you find a link to the newest version and more information about which dependencies are necessary or recommended.
Installing Nipype as described on the official homepage should be rather easy for most users. There are some tricky steps that sometimes seem to be less straight forward. But don't worry, I've written my own installation guide to help and assist users with less UNIX experience. The following instructions hopefully help everybody to install and run Nipype on their system. Note that some steps strongly depend on the system you are using and it might be possible that some dependencies are already installed on your system. Also,
Note
It is highly recommended to run Nipype on a machine with either a Mac or Linux OS, as most dependencies such as FSL or FreeSurfer don't run on Windows. If you have a Windows machine, I recommend you to install Ubuntu on your system.
The following steps describe how I was able to set up and run Nipype on a System with a newly installed Ubuntu 14.04 LTS OS (64-bit), called "trusty". To people with older Ubuntu version, don't worry, Nipype does also run on much older versions, as long as they are not too ancient. To check which version of Ubuntu you are running use the command lsb_release -d. You don't have to upgrade to version 14.04 if you have an older version as long as it isn't too ancient.
To Mac Users: I haven't installed Nipype on a Mac, yet. But the steps should be almost identical. If any major differences occur, please let me know.
Prepare your System
Before we start, make sure that your Ubuntu system is up to date with the following command:
#Update and upgrade your system
sudo apt-get update && sudo apt-get upgrade

Anaconda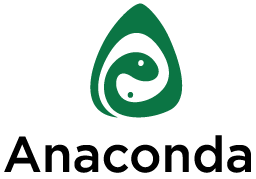 As you can see under Dependencies, there are a lot of software packages that have to be installed on your system to run Nipype. For example: python, ipython, matplotlib, networkx, numpy, scipy, sphinx etc. Luckily, most of the those required dependencies, most importantly a working Python environment, can be set up by installing Anaconda.
Install Anaconda
Instructions on how to install Anaconda can be found on the official homepage. Following are the steps how I've installed the Anaconda package on my system:
Download the software under https://www.continuum.io/downloads and move the downloaded sh-file to your Download folder. In my case this folder is at /home/username/Downloads abbreviated with ~/Downloads.

Install the downloaded sh-file with the following command:

bash ~/Downloads/Anaconda-2.1.0-Linux-x86_64.sh


Specify the location of the installation (default is ok).

Add the anaconda binary directory to your PATH environment variable. This path is automatically added if you answer the question "Do you wish the installer to prepend the Anaconda install location to PATH in your /home/username/.bashrc ? [yes|no]" with yes. Otherwise, add the following line to your .bashrc file:

export PATH=/home/username/anaconda/bin:$PATH

Note
.bashrc is read and executed whenever you run bash using an interactive shell, i.e. the terminal. This file usually is stored in your home folder at /home/username/.bashrc or in other words ~/.bashrc. The export command tells your system to export a variables from the specified package so that they can be used inside the current shell. For example, export PATH=/home/somepath:$PATH inserts /home/somepath to the beginning of the variable PATH and exports it.
Update Anaconda
To update anaconda to the newest version and to clean unused and older content use the following command:
conda update conda && conda update anaconda && conda clean --packages --tarballs

Now make sure that you have all Nipype required dependencies up to date with the following command:
conda update python ipython ipython-notebook matplotlib \
             networkx numpy scipy sphinx traits dateutil nose pydot

Note
To update a software package in anaconda use the command "conda update packagename". For example, if you want to update python use "conda update python"
Test Anaconda
Now that Anaconda is installed let's test if our python environment is ready to run.
Open a new terminal and type in the command ipython. This should bring you to the IPython environment. IPython is used to run all your python scripts. Fore more information about Python and IPython see the support section of this beginner's guide.

To check if everything is set up correctly try to import numpy with the following command:
If you see no ImportError message, everything is fine and we can get on to the next step.
NeuroDebian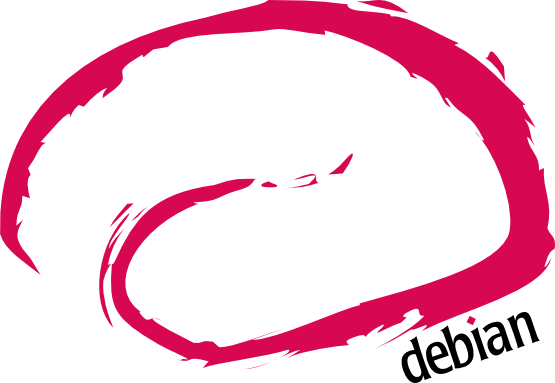 To facilitate the installation of some necessary and recommended software packages such as FSL and Nipype itself, Debian and Ubuntu based system should install the NeuroDebian repository. To see which software packages are included in NeuroDebian, go to NITRCT - NeuroDebian.
To install NeuroDebian on your System go to the Get NeuroDebian and select the operating system and the server you want to use. In my case, the operating system is 'Ubuntu 14.04 "Trusty Tahr" (trusty)'. If you have an Ubuntu OS but don't know which version, just type lsb_release -a in the terminal and it will show you.

Chose the option "All software"

Now you should see two lines of command. In my case they were the following:

wget -O- http://neuro.debian.net/lists/trusty.de-md.full | sudo tee /etc/apt/sources.list.d/neurodebian.sources.list
sudo apt-key adv --recv-keys --keyserver pgp.mit.edu 2649A5A9


Run those two lines of code in your terminal.

After all this is done, update your system with the following command: sudo apt-get update
Now you are read to install Nipype, FSL, AFNI and more.
Note
If you have problem with the wget command in the 3rd step it is most likely because of the root permission (the sudo command in the second half of the command). When the wget command seems to halt and do nothing type in your password and it should go on.
Nipype
Install Nipype

Finally, it's time to install Nipype. There are multiple ways how you can install Nipype, but assuming that you installed anaconda beforehand, the easiest way to install Nipype is by using conda. To do this you need to add the channel conda-forge to your channels:
conda config --add channels conda-forge
Once the conda-forge channel has been enabled, nipype can be installed with:
As an alternative, you could also install Nipype with either pip install -e git+https://github.com/nipy/nipype#egg=nipype or easy_install nipype. For more information about the installation from sourcecode, go to the main page.
Install Pyhon Dependencies
There are a few additional python dependencies that you cannot install via anaconda, such as: nibabel, rdflib, nipy, dipy and graphviz. To install those, use the following command:
#Install packages with pip
pip install nibabel rdflib nipy dipy

#Install graphviz and pygraphviz separately
sudo apt-get install graphviz libgraphviz-dev
pip install --upgrade pygraphviz graphviz

Test Nipype
To test if everything worked fine and if you're able to use Nipype go into an IPython environment and import nipype with the command: import nipype. If you see no ImportError message, everything is set up correctly.
Upgrade Nipype (and other python dependencies)
If you want to be sure that you have the newest version or update a certain package use the pip install command with the flag --upgrade. So, if you want to upgrade Nipype to the newest version use the following command:
pip install --upgrade nipype

If you want to upgrade all other required python dependencies as well use the following command:
pip install --upgrade nibabel nipype rdflib nipy dipy pygraphviz graphviz

Upgrade Nipype to the developer version
If you want or have to upgrade Nipype to the developer version us the following steps. Such an upgrade is only recommended to people who know what they are doing or need a certain fix that isn't distributed yet in the general Nipype version.
The most current developer version of Nipype can be found on GitHub under Nipype @ GitHub. The following steps assume assume that you've already set up your own GitHub account and are ready to download the Nipype repository:
First, open a terminal and download the Nipype repository at the current location with git clone https://github.com/nipy/nipype.git, or download the repository directly by using this link.

The just downloaded nipype folder contains another folder called nipype. This is the folder that contains the newest version of Nipype.

Now, either add the path to this folder to the PYTHONPATH list (make sure that PYTHONPATH only contains one Nipype folder) or delete the current nipype folder and move the new github nipype folder to this location. This can be done with the following command:

rm -rf ~/anaconda/lib/python2.7/site-packages/nipype
cp -R ~/Downloads/nipype/nipype ~/anaconda/lib/python2.7/site-packages/nipype

Note
If you haven't set up a GitHub account yet but don't know how to set everything up, see this link: Set Up Git.
Download and Install Interfaces
Clean up your System
Now that everything is downloaded and installed, make sure that everything is correctly updated with the following command:
#Update and upgrade your system
sudo apt-get update && sudo apt-get upgrade

#Optional 1: Upgrade your distribution with
sudo apt-get dist-upgrade

#Optional 2: Clean your system and remove unused packages
sudo apt-get autoremove && sudo apt-get autoclean
sudo apt-get remove && sudo apt-get clean

Test your System
Nipype is installed, recommended interfaces are ready to go and so are you. But before you want to start your first steps with Nipype, I recommend you to test your system first. To do this open up an IPython environment (open a terminal and start IPython with the command ipython) and run the following code:
# Import the nipype module
import nipype

# Optional: Use the following lines to increase verbosity of output
nipype.config.set('logging', 'workflow_level',  'CRITICAL')
nipype.config.set('logging', 'interface_level', 'CRITICAL')
nipype.logging.update_logging(nipype.config)

# Run the test: Increase verbosity parameter for more info
nipype.test(doctests=False)

This test can take some minutes but if all goes well you will get an output more or less like this:
Ran 7454 tests in 71.160s

OK (SKIP=10)
Out[7]: <nose.result.TextTestResult run=7454 errors=0 failures=0>

Don't worry if some modules are being skipped or some side modules show up as errors or failures during the run. As long as no main modules cause any problems, you're fine. The number of tests and time will vary depending on which interfaces you have installed on your system. But if you receive an OK, errors=0 and failures=0 then everything is ready.
Congratulation! You now have a system with a fully working Nipype environment. Have fun!
Note
The first time I used MATLAB in Nipype I got the following error message:
Standard error:
MATLAB code threw an exception:
SPM not in matlab path
File:/home/username/workingdir/sliceTiming/pyscript_slicetiming.m
Name:pyscript_slicetiming
Line:6
Return code: 0
Interface MatlabCommand failed to run.
Interface SliceTiming failed to run.

As mentioned in the error message SPM not in matlab path, Nipype can't find the path to SPM. To change that, you can either add addpath /usr/local/MATLAB/R2014a/toolbox/spm12b to your startup.m file, stored at ~/matlab/startup.m or add the following line of code at the beginning of your Nipype script:
from nipype.interfaces.matlab import MatlabCommand
MatlabCommand.set_default_paths('/usr/local/MATLAB/R2014a/toolbox/spm12b')